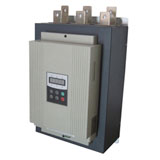 This soft starter is designed according to the computer analog test, has the best electromagnetic compatibility. It is proved high quality by the high-temperature ageing test and jigging test which done before the starter out of our factory. Such as low voltage protection, failure voltage protection, over voltage protection, motor overheat or starting overtime protection, input or output failure phase and three-phase unbalanced protection, over current, over load and short current protection.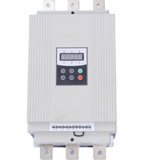 Gozuk low voltage soft starter is a new type start-up equipment which integrates electric force and electronic techniques computer technique and modern control theory. It is the new generation AC motor starter to replace the conventional star-delta starter, self-coupling voltage-drop starter and magnetic control voltage-drop starter.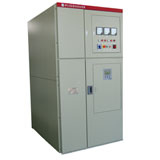 This medium voltage soft starter comes standard with several methods of accelerating the motor so that it can be programmed to match almost any industrial AC motor application. When the motor reaches full speed and the current drops to running levels, the Bypass Contactor will be closed .The Bypass Contactor serves to shunt power around the SCR stack assemblies to prevent heat build-up in the starter enclosure due to the slight voltage drop across the SCRs. At this point, this MV soft starter has the motor operating at full voltage, just as any other motor starter would.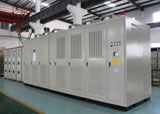 High-high direct high voltage power supply: Gozuk high voltage soft start device with high voltage direct input, high voltage direct output, do not need to output boosting transformer, small occupying area, applicable to normal AC motor;
No-harmonic input: Gozuk soft starter input uses phase shift multiplex rectifier technology, the voltage current harmonic is little, input does not need to add harmonic suppression device, do not pollute the grid;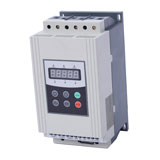 Multi starting methods: current limitation start, voltage ramp start, current limitation + voltage ramp soft start.
High reliability: high-performance microprocessor to process control system's digital signal.
Powerful anti-interference feature: easy adjustment way, the control unit signals are using optical isolation, and set a different anti-noise level.
Optimized structure: unique compact design, the upper plastic and lower metal structure combined to meet strong structure and good appearance.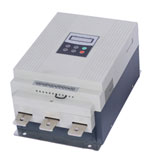 Gozuk soft starter is a kind of power electronics, microprocessor and fuzzy control theory combined with new motor starters. Smooth start/stop the motor, avoid direct starter, star/delta starters, auto decompression and other traditional motor starting mode caused by the impact of the mechanical and electrical problems, and can effectively reduce the starting current and distribution capacity, to avoid Capacity investment. Extend the use of the soft starter service life of mechanical equipment, reducing equipment maintenance, improve economic efficiency.